Wind Energy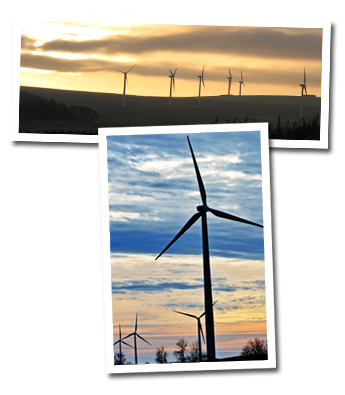 The United States an abundant, free, and clean fuel source in the form of wind energy. The wind industry is growing rapidly and so is the need for land on which to put wind farms. 
If you have been approached by wind energy company who wants to talk to you about installing wind turbines on your land, talk with a wind energy lawyer before you start negotiations. It's important that you understand the issues at stake with any wind energy lease or easement agreement. 
Wind developers draft wind energy land agreements that protect their interests and investment, while maintaining their flexibility. A wind energy land agreement allows the wind developer entry onto the property to investigate its usefulness. It specifies:
The scope of permitted uses of the property by both parties,
The amount and method of payment to the landowner,
Who pays insurance and other costs,
Transferability or future change of ownership of the project and the property,
The potential for changing uses of the project property,
And more.
Landowners may also be asked to sign a meteorological tower agreement, an option agreement, an agreement regarding transmission lines – all of this in exchange for a reliable source of passive income for the use of their property.
Choose An Experienced Wind Energy Attorney
At the LandownerFirm, our natural resource attorneys protect our client's rights and interests when they enter into negotiations for wind project development. A careful landowner will want to ensure that the terms of their lease are fair, rents and royalties are appropriate, and potential damages have been considered.
Can the land be used for ranching and farming while it is leased?
Will the wind turbines and associated facilities be properly decommissioned at the end of their life?
Will the Landowner be adequately protected against any hazards or accidents that may arise from the placement of wind turbine equipment and facilities on their property?
If you have been contacted by a wind energy developer who is interested in your property, Contact our law firmto schedule a consultation at our Tulsa / Bixby, Oklahoma City or Coalgate law office, or call 888-439-4729.