Class Action Lawsuit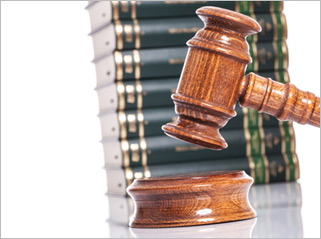 A class action lawsuit allows one person or a small group of people to sue the same defendant on behalf of a much larger group of people – sometimes hundreds or even thousands of people – who have suffered similar harm. In other words, a class action lawsuit allows people to pursue a lawsuit as a group when they might not otherwise be able to afford to do so individually.
A class action lawsuit is not only a cost-effective choice, it's also an effective means of getting justice and a powerful tool to force large corporations and government entities to act.
Work with Experienced Class Action Lawyers
At the LandownerFirm, our natural resource attorneys have participated in a number of environmental and toxic exposure class action lawsuits. You can review some of our notable cases in the News section of this website. We handle cases in Oklahoma and across the nation.
Landowners typically join class action lawsuits when they have suffered toxic exposure or their property has suffered an environmental harm, such as:
A toxic spill from an oil and gas site or a pipeline,
The release of toxins, sewage or waste products,
Significant noise pollution from a nearby business.
When one of our lawyers meets with you to determine whether your case could become a class action lawsuit, there are four factors that we consider.
Numerosity: The class must be large enough that individual claims against the defendant would be impractical.
Commonality: There must be common legal issues among the class members.
Typicality: The claims of the person bringing the lawsuit must be typical of those of the entire class.
Adequacy of Representation: The law firm bringing the class must be willing and able to represent the interests of the entire class.
A class action must be approved by the court. Once that has happened, a notice of the action is sent to all potential class members who then have the option to opt in or out of the lawsuit. If a person opts in, that person becomes part of the certified class. If a settlement is proposed, all members of the certified class are notified of the details of the settlement.
Contact the Class Action Attorneys at The LandownerFirm
If you think you may have a possible class action lawsuit, contact the LandownerFirm to speak with an attorney: 888-439-4729.